Things to consider
Although individuals can choose to apply and enroll online directly, there is no charge to use an agent, your premium will not be effected. Using an agent offers the value added services of working with you to determine the following:
1. If I qualify for advance tax subsidy credit to help purchase through the Marketplace for 2015: should I take the full credit, a portion or postpone until filing my 2015 returns?
2. If I qualify for partial credits or no credits, would it make more sense to work with an agent to enroll direct with a carrier?
3. If I choose to enroll on the Marketplace, what carrier will offer the network coverage I am looking for and ensure my choice of doctors, hospitals and benefits?
4. What 'Medal' tier will offer me the the best value?  If my income falls within 138-250% FPL, why would it make the most sense to choose a plan in the 'Silver' tier?
5. Which medical carrier will cover my prescription drug needs (will there prescription drug formulary cover my needs)?
6. I understand that if I enroll between November 15th and December 15th my new Health Care Compliant Benefit Plan will start on January 1st 2015…If I miss this effective date, what are my other enrollment opportunities?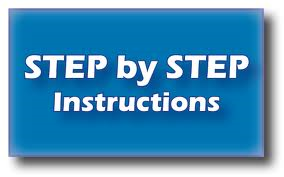 In order for an agent to easily and efficiently assist you with qualifying for credits, claim credits, run quotes and evaluate which plan fits your needs.
Click, Quote, Apply for Subsidy and Enroll (RECOMMENDED)*
*Instantly estimate your potential subsidies, obtain instant quotes and choose to apply and enroll through this link! This easy access link is provided to you through Blue Sky Insurance Agency in an effort to expedite the enrollment process

OR
Step 1:
StepVisit https://healthcare.gov , click the Apply Now link to create a Marketplace account
Step 2:
Once you have created a Marketplace account with username an password, they will send you an email where you will then confirm identity. Click through this email link, enter in your username and password and proceed to initial subsidy application.
Step 3:
Once logged in, you will select link to apply for Individual/Family Coverage.
Step 4:
Complete preliminary personal information and preferences or notification
Step 5:
You will be asked: 'Did you have help with your application?'  NOTE: Although this question is asked during the subsidy qualification portion, it is important you add your broker information as this is the only opportunity in the application/enrollment process.  Once the subsidy application is complete, your Agent/Broker will then be able to review plan options and discuss carrier/benefit differences. 
Select: AGENT
Enter in the following information
FIRST NAME: Lani    LAST NAME: Corriveau      FFM ID: bluesky1980       NPN Number: 8480049
Note: Agent information must be included to ensure access and assistance by an agent. Neglecting to input this information will limit any abilities we will have to help you choose a plan and enroll.
Step 6:
You will then be asked to complete the personal and financial information to proceed with eligibility.
Step 7:
Once your information has been added, you will need to submit application at which point your projected subsidy will be calculated. Please print the .pdf notification that details your subsidy eligibility. Â Once you have this information, you can either choose to run preliminary quotes or log out and call our office to assist you further.
NOTE: Currently users may experience difficulty with the online Marketplace Account creation and subsidy eligibility application.  If you would prefer, you can choose to download and complete this paper SUBSIDY APPLICATION to either have on hand when marketplace is working, submit to agent for agent to enter on your behalf once agent link is operational, or mail in app and wait for subsidy evaluation through the mail (may take additional time to process.
Step 8:
Have Questions? Call us now!